About Me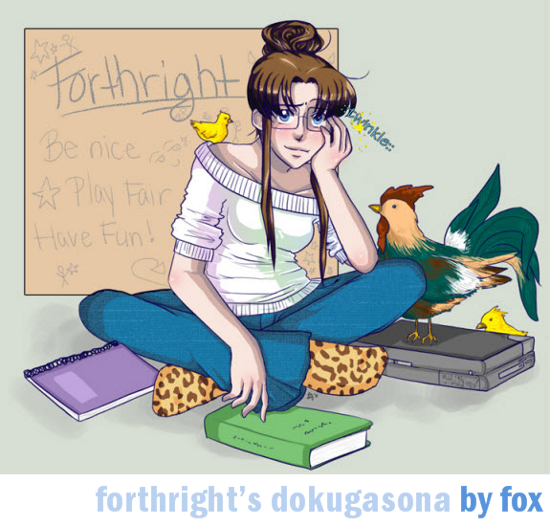 ---
I read. I write. I dabble. I drabble.
I host challenges. I run contests.
I like fun, and fandom is my playground.
::twinkle::
forthright on FF - all of my IY stories
forthrightly on FF - multi-fandom stories
forthrightly on LiveJournal
---
THE LATEST MISCHIEF...

Lord Charming - a romantic adventure told in 100-word snippets
When You Wish Upon a Shard - the last shard turns up in an odd place
Clumsy - a genderbent romance updated on Drabble/Drawble Nights.
User Status
| | |
| --- | --- |
| | 220541 |
| | OFFLINE |
| | 9 years ago |
| | 3 years ago |
| | 6 years ago |
| | 171 |
| | - |
| | - |
| | - |
| | forthright |