About Me
Hello, everyone!
I'm a twenty six years old woman with a healthy imagination and an obsession for anime & manga. I have a cute green eyed cat, and I like reading while listening to my favorite songs. I love rainy days and jasmine flavored tea. Agh...this sounds like a profile on an online dating site *diez*
Anyway.....Let's have some fun reading and writing together :)
You can also find me under the pen name 'Countess Millarca' on FF Net.
2012 Semi-Annual Awards/Nominations
A Blue Ribbon
Won First Place Best Humor/Parody, First place Best Serial & Joint First Place Best Lemon
Surrender
Won Third Place Best Oneshot
Brief Encounters
Nominated for Best Drama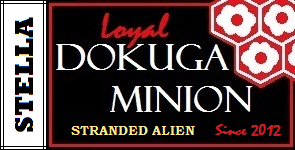 I recently discovered STAMPS and I'm addicted!!!
My second obsession! Badges Lol










User Status
| | |
| --- | --- |
| | 6892 |
| | ONLINE |
| | 8 months ago |
| | 3 days ago |
| | 2 days ago |
| | 51 |
| | - |
| | - |
| | - |
| | Stella |